Dog Boarding
(540) 547-2961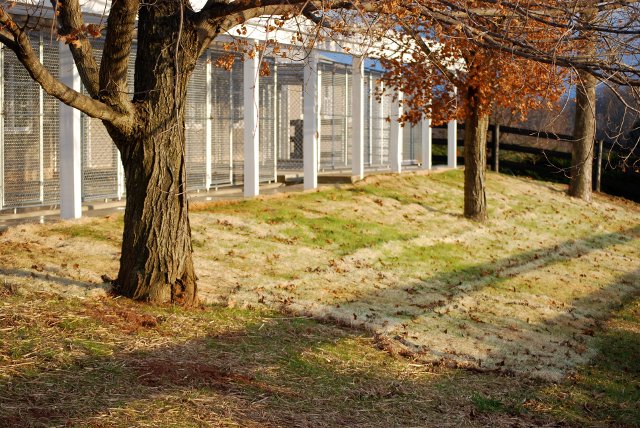 There are indoor/outdoor kennel runs with indoor sleeping areas varying in size from 12 square feet for little dogs up to 32 square feet for large dogs. These indoor sleeping areas feature raised bedding boards with sheepskin pads available. Each inside area is connected directly to a 48 square foot individual, outdoor covered run.
All of the facilities are heated and air conditioned with excellent fresh air ventilation. Classical music is provided through a central sound system. Every effort is made to provide as calm an environment as possible.
There are multiple levels of boarding available. All boarding includes an individual outdoor run with an indoor sleeping area and two meals per day. Level 1 adds two Play Times to regular boarding. Level 2 includes three Times and Level 3 includes one hour along with regular boarding. A La Carte Activities may be added to any level.
See also our Suites for Dogs!